Jim's Welcome to MorphYourLife.com!
Categories: General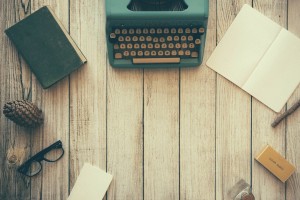 Welcome to MorphYourLife.com's inaugural post!  How do you look at the challenges that life sends your way?  Do you see them as an obstacle or, worse, an ending?  Or, do you look at them as the opportunity that they are?  Your mindset can make all of the difference in how you tackle the things that life throws your way.
My Story
A number of weeks ago, I lost my job due to restructuring.  Most people might freak out and say things like:
"What am I going to do?"
"How am I going to pay my bills?"
 "Those jerks don't know what they're doing; they're the ones that should have fired…" and so on. 
When they sat me down in HR to explain the restructuring, I could barely contain my excitement!  In my head, I was thinking "Holy Crap!  What an amazing opportunity to get out of a job that I don't enjoy and into something that I love!"
My concern?  How was my beautiful wife, Ali, going to respond to the news?  We have two children and a mortgage. 
The 45 minute ride home (don't have to do that anymore) was both exciting and nerve racking!  While I was running scenarios in my head, I was simultaneously worrying how Ali would handle the news.  Not surprising to some of you, most of my thoughts were on the latter.
I called my wife from the parking lot of a Dunkin Donuts.  She happened to be traveling for work that week.  Those were the longest three rings of my life. 
"Do you have a moment to chat?" I asked when she answered. 
"Sure," she said, "let me just find a conference room to pop in to."  The few seconds that I waited seemed an eternity.
She found a spot and we exchanged some quick pleasantries but…the wait proved to be too much for me.  "So," I began, the word spending way too much time on my lips, "I was laid off today." I blurted out (eloquent, I know). 
"What?" She responded, after the briefest of pauses.
I went on to explain that my company had gone on to restructure the PM roles blah blah blah.  Those details are unimportant.  What was important was, after a long pause, she said those four words (no, not 'I want a divorce'):
"I think that's great!" she told me.  'Great!'  Oh, how I love this woman!
Not only was Ali super supportive, she had the same reaction as I did!  She reiterated many of the same thoughts I had on my way home.  1) How it was an opportunity that we now had to start and build our own business.  2) How it was a gift for me to get out of a job that, while it was a great opportunity for a good company, it was slowly killing me because it was not where I was supposed to be.  3) How I was just given 50 hours a week back to spend on something worthwhile.
The result? 
Morphyourlife.com is a lifestyle blog for the motivationally inclined!  Not happy where you are in life?  We are here to provide you with inspiration, motivation, proven strategies, and hard-won techniques designed to bring you closer to the life you want to live. 
Both my wife and I will be contributing, with the hope that we can show you our two differing, but somehow similar, perspectives on life.   Heck, between the two of us, one of us is bound to be right.  While the majority of content will come from me (as she is happily and gainfully employed), most of the information that I provide has been pulled from both of us.  Plus, I need her to keep me in check!
What this blog is not
It is not dedicated solely to the 'overly spiritual' or any other religious affiliation.  Whatever you believe, there is something here for you.  This is not a micro niche blog, such as fitness for aging nuns from Prague.  This is not a 'you must do it this way' and 'buy our products if you want to succeed' site.
What this blog is meant to be
It's about inspiration, motivation, strategy/technique, and action.  Inspiration is important.  It helps you want to start.  Motivation is what gets you started.  Strategy and techniques are what give you the tools to succeed!  Action is driven by many things but habit is the keystone to all change.
I expect the format of this blog to change over time but, for now, this will be a 'his and her' take on our life post job-termination, the compilation of a lifetime of self-development study, exercises designed to make you think, and some inspirational 'stuff' thrown in there.  You will benefit from seeing our mistakes, how we overcome challenges, and probably get some entertainment thrown in there. 
A little background on me
I have been a self-development junkie for over 20 years and have read everything I could ever get my hands on regarding motivation/inspiration, health and wellness, goal setting, strategy, sales, real estate…the list is too large to name everything!  I am a graduate of Bentley University, a PMP from the Project Management Institute, and Certified ScrumMaster® from the Scrum Alliance.  I have worked in both Corporate America and retail.
I also enjoy writing and have long wanted to start a blog about the topics that you will find on this site.  I want to share what I have learned with anyone willing to listen.  As an added bonus, I married a wonderful woman who has the same desire and similar interests!
Before now, despite my best intentions and a good amount of planning, life got in the way, which it often does.  I could not find time for everything that needed to get done in every area of my life (wife, job, two kids, their activities, exercising, jiu jitsu, meditation, Toastmasters, writing, and leisure).  Typically, the strategy to deal with this type of overload is to narrow your focus to one or two things at a time.  But, for me at least, the only thing I was willing to cut out was the job, which I could not do myself for fear of paying bills.
The universe chose for me.
This will prove to be an exciting journey; I hope you will grant us the gift of your time!  Is there a topic that you would like us to write about or are you looking for someone else's perspective on a problem?  Comment here or send us an email and we will do our best to provide an answer!  Stick around and thanks for listening!
JIM